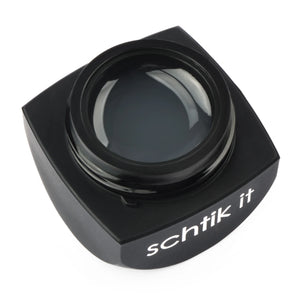 Don't worry about lost embellishments with our Schtik It!
Specifically formulated to securely hold embellishments in place
Removes easily with cuticle nippers or soaking *soaking times vary*
Apply to the inhibition layer of cured gel polish or over a finish filed enhancement

Cures with inhibition layer
Cures crystal clear
PLEASE NOTE: If your Schtik It gets cold in transit it may get very thick and crystallize. Just place your pot in a mug of pre-boiled water, let it sit for 5 -10 minutes and it will return to normal. No bad side effects!