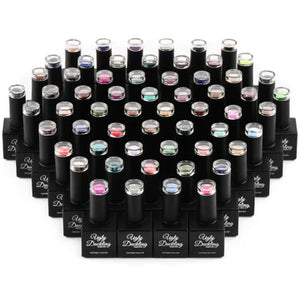 *This is a pre-order item. Not all colors may be available at time of purchase. *
Our complete line of gel polishes!

1 each of our 241 colors as well as our Prep, Primer, Natural Base, No Wipe and Matte at a 15% discount! (Discount is calculated in price shown).

PLEASE NOTE: Although our gel polish numbers currently go up to 229, the following shades have been discontinued from our line and are not included in the gel polish collection: 49, 51, 55, 56, 57, 84, 85, 86, 87, 104, 153 and 198.