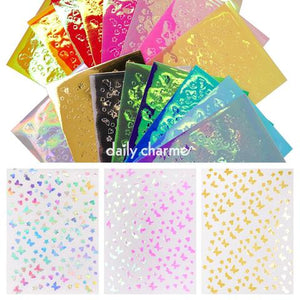 16 different colors/sheets
Ultra thin film sticker
Variety of sizes fit for nails
Easy to use with polish, gel or acrylics
Instructions:
1. Carefully remove sticker with tweezer.
2. Place on desired area on the nails.
3. Seal off with 5-in-1 Strengthening Gel (optional).
4. Seal off with gel topcoat.